Conference on Arithmetic Algebraic Geometry
on the occasion of Michael Rapoport's 60th birthday
Bonn, Oct. 6 - Oct. 10, 2008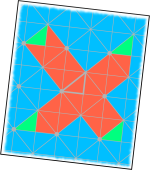 Organizing committee:
U. Görtz, S. Orlik, T. Wedhorn, S. Müller-Stach.
The conference is an activity of the Sonderforschungsbereich SFB/TR 45 on Periods, Moduli spaces, and Arithmetic of Algebraic Varieties (Mainz/Bonn/Essen).
Conference venue:
The conference will take place at the Mathematisches Institut, Wegelerstr. 10. (Marked on our map by a red marker with a black dot. Click the Hotel markers button to zoom in appropriately.) Further local information.
News